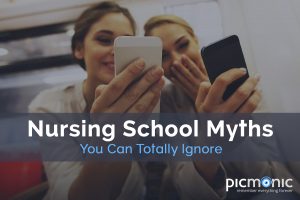 Chances are you've seen more than a couple of medical dramas or movies before deciding to enroll in nursing school. (Yeah, we're Grey's Anatomy fans too!) So, you have a picture in your mind of what nursing school is like; ruthless, too difficult to finish, and full of insanely good-looking people who never see their family. Are these all true? Or are they just nursing school myths?
These are Nursing School Myths!
The truth is; those are just nursing school myths.
But, is nursing school hard?
Well, we don't think it's easy. Of course, there's one thing that will always stay true: If you want to pass the NCLEX® (The National Council Licensure Examination), you have to study.
Picmonic is a great visual study aid that teaches you with mnemonics that you will actually remember come test day that follows along with your nursing program curriculum. This way, learning feels more like a fun game than a tedious thing you have to do between eating, sleeping, clinicals, and class. You can try Picmonic for free today but read on to find out about five nursing school myths you should ignore.
---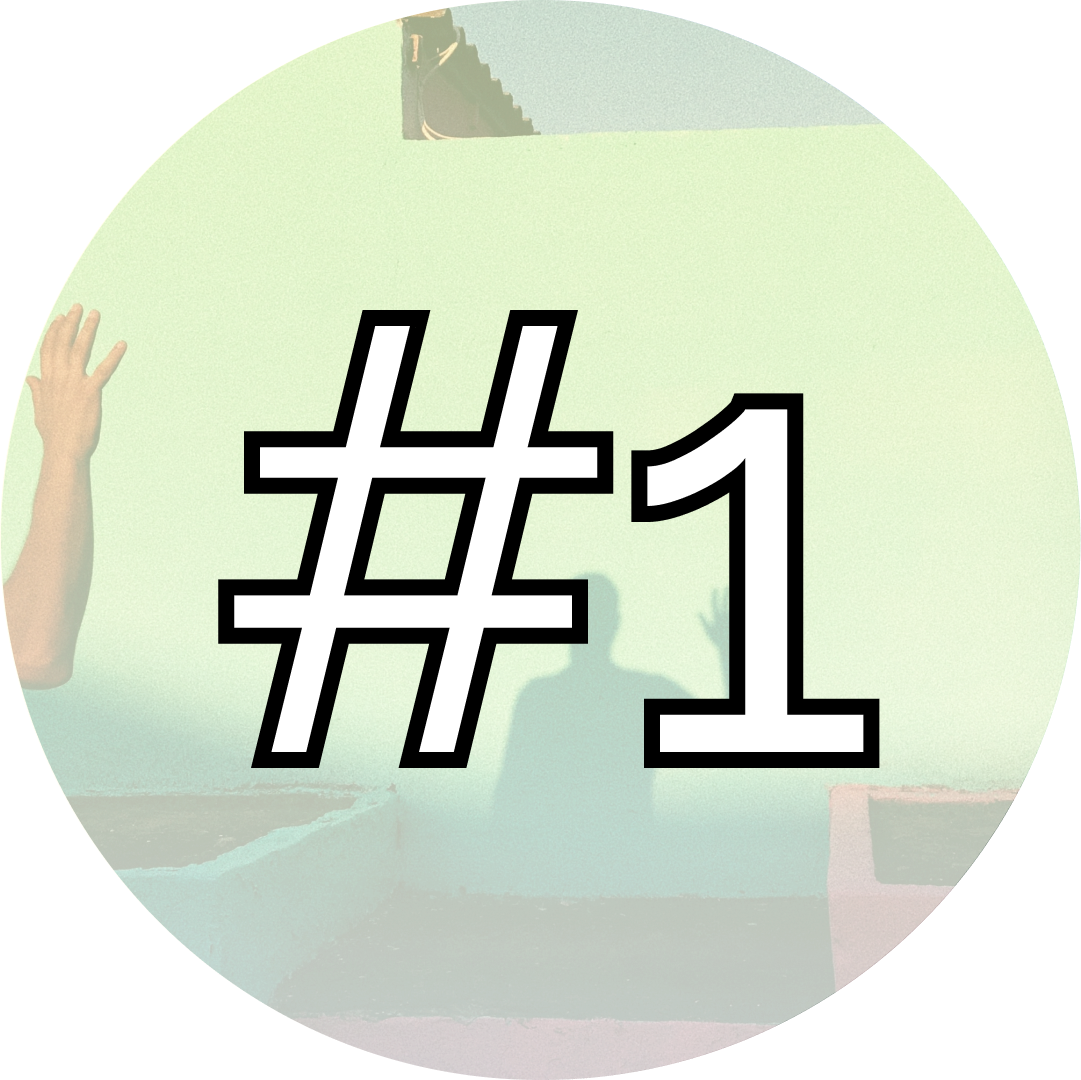 Myth 1: Say Goodbye to Your Friends and Family

*Evil Laugh*
If you go a week without seeing your favorite people because of school, something is wrong. Is it that nursing just isn't your passion, so the work seems torturous and you end up procrastinating? Or is that your study habits are terrible? Find out what's really causing the lack of time. If nursing isn't your passion, that's okay! That happens! There's a lot you can do within the medical field, you don't have to be a nurse. Even further, there's a lot you can do as a nurse that is not what traditional nursing looks like. With a nursing degree, you can go into many areas; education, public health, administration…the list goes on. Don't think you have to be pigeon-holed into bedside nursing.
However, if you're finding it difficult to study, or studying a lot but still doing poorly on nursing tests, it's time to dig deeper and examine the way you learn.
---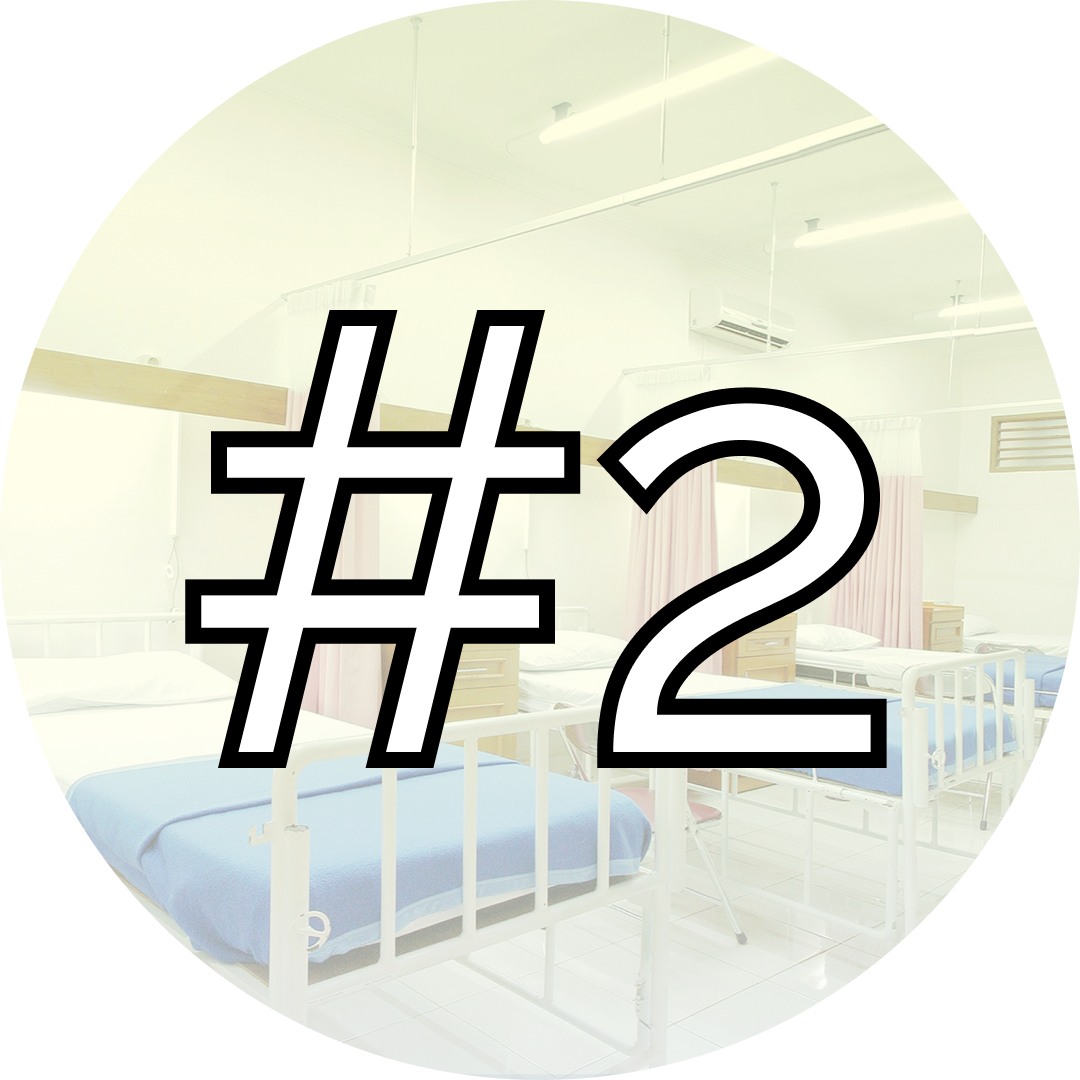 Myth 2: You'll Just End Up Working in a Hospital
Remember the school nurse from elementary school who gave you an ice pack when you fell off the swings? What about the kind nurse who took your temperature at the doctor's office as a kid?
The truth is, there are a ton of places nurses can work after they've passed the NCLEX® nursing exam, such as schools, clinics or even in a private home, and if you find you love one specialty over another, you can always go back to school to become certified in it. Just like we mentioned above, being a nurse opens lots of doors for you professionally, so don't box yourself into one idea just because that's "what you heard."
---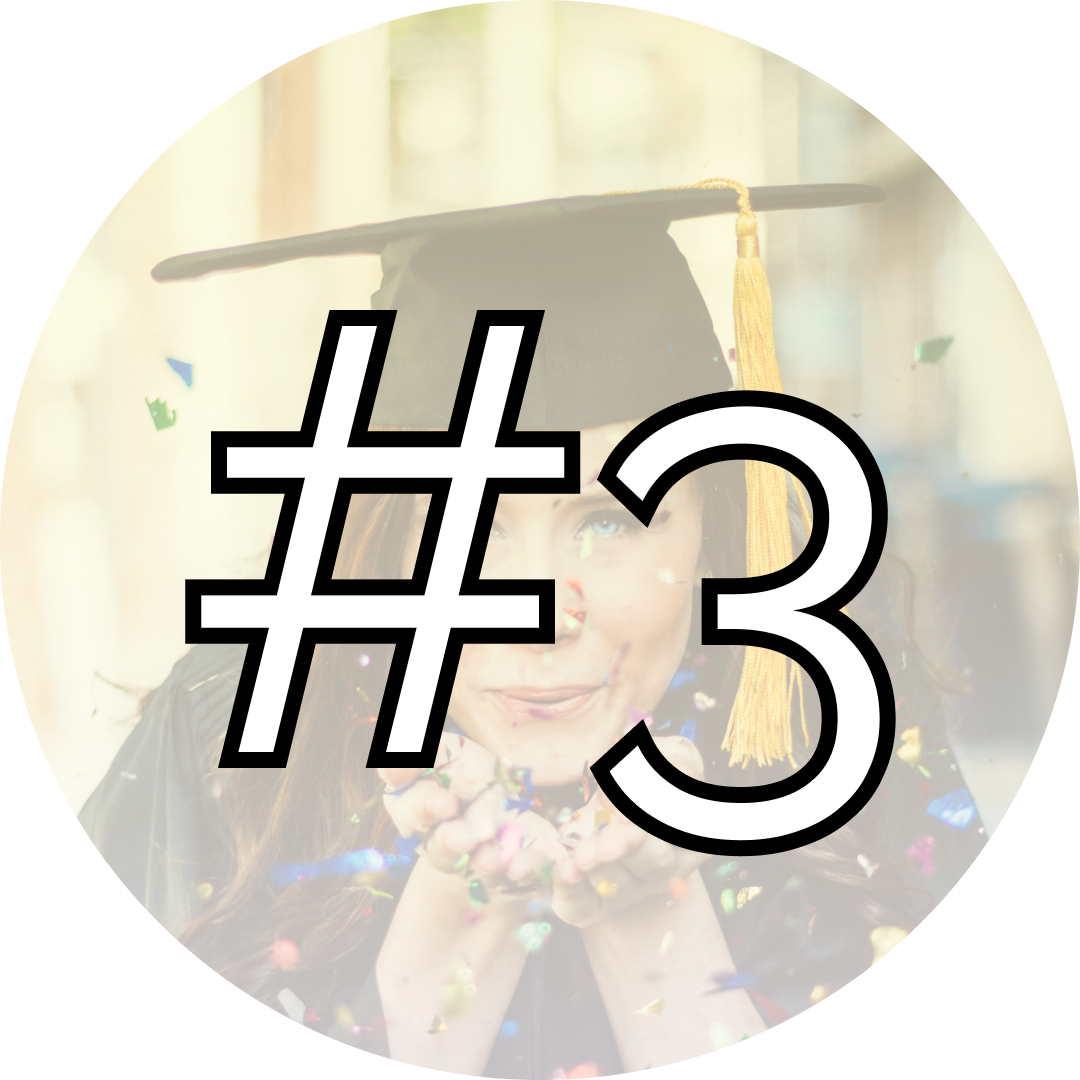 Myth 3: Just Get Your Degree, Then You're Automatically a Nursing Genius!

Is nursing school hard? Yes, it takes a lot of hard work and studying to get your nursing degree and pass the NCLEX® nursing exam, however, just because you're done with school doesn't mean you stop learning. Nursing is a science, and science is constantly updating rules, regulations, procedures, and information so something you learn your first month of school may not even be correct by the end of your first semester.
Don't be afraid to learn a new technique or fact that can help you be the best nurse possible even years after you're finished with nursing school. As science is progressing, and as new research and regulations emerge, your nursing practice will have to adapt as well.
---

Myth 4: Nursing School Wants You To Fail
It seems silly, right? The school you paid to get into wants to see you fail so you can't graduate or help people live healthier lives? Yes, the nursing tests are hard, the nursing programs are hard -sometimes really hard- but it's just preparing you to get thick skin so you can take on real-life out there in the field. If you can take on nursing school, think about how much stronger you will be at the end of the game.
---

Myth 5: You're Never Going to Make Money as a Nurse
Nurses are laughing at this nursing school myth all the way to the bank. Nurses actually make good money. Some nursing professions, like nurse researchers, even make between $105 and 130k annually. While the median pay for most nurses is roughly $70k per year, that's still a nice paycheck to take home, so don't let someone fool you into thinking it's not. Nurses are paid well because they work hard and they deserve to take home a paycheck that reflects that. Not only that, travel nursing contracts will sometimes add in bonuses, especially during times of public health crisis when nurses are in huge demand.
Now that you know these nursing school myths are just myths, nursing school should be easy, right? Well, kind of. Nursing school will still take work, but let Picmonic for Nursing be your favorite study guide. Picmonic can help you learn better every day with mnemonic visual study aids that help you retain more information in less time with fun stories and characters that boost retention up to 331%! Sign up to get your free Picmonic trial today.
CLICK HERE TO TRY PICMONIC FREE
Download our mobile app and take Picmonic on the go!
References:
http://scrubsmag.com/the-top-10-nurse-myths-that-need-to-go-away/
http://www.kaplanuniversity.edu/nursing/articles/misconceptions-about-nursing.aspx
https://www.bls.gov/ooh/healthcare/registered-nurses.htm
https://www.ameritech.edu/blog/5-myths-registered-nurses-busted/
(Visited 10,305 times, 2 visits today)